The best kitesurfing experience during your time on Koh Phangan
Learn how to kitesurf on tropical island paradise with the PRO's & join our lovely community of kite surfers on Koh Phangan island.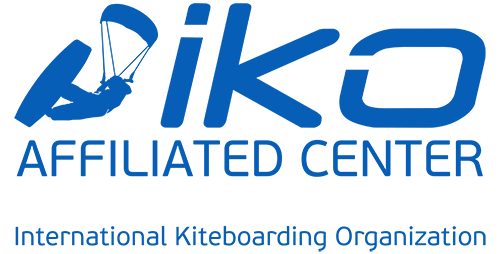 Learn how to kitesurf on tropical islands paradise with the PRO's & join our lovely community of kite surfers on Koh Phangan island. 
We offer beginner lessons, gear rental & club membership services. All of our kitesurfing equipment is brand new and from the best brands in the industry. This will help ensure that you have the best kitesurfing experience during your time on Koh Phangan.
Come visit our idyllic spot on Koh Phangan, it is arguably the best for kitesurfing in all of Thailand, especially for beginners or those who hold safety as a priority thanks to the shallow flat water lagoons.
Our highly passionate and experienced team of instructors & beach support staff are eagerly anticipating to support you on you kitesurfing adventure!
2 Hour 'DISCOVERY' lesson

4,000 ฿
Give yourself the best introduction to KITEBOARDING imaginable at our pristine paradise spot(s) on Koh Phangan island, arguably home to some of the most beginner-friendly locations in all Thailand; with warm shallow turquoise waters and steady winds.
In this discovery lesson, we will cover:
THEORY component (approx. 30 minutes)
S.E.A analysis, wind concepts & theories, equipment set-up, flight simulation & demonstration/practice of the 3 key 'safety-steps' paramount in kitesurfing.
PRACTICAL component (approx. 1hr 30 mins)
After the theory component, you will have your first true hands-on experience flying the kite! Feel mother nature's power in your hands and learn how to harness it to your advantage. We will teach and guide you through your first steps in kite control.
Key exercises that we will work on include:- exploring the 'wind-window', launching & landing from the 'edge of the Wind Window', one handed kite control & walking with the kite, water-relaunch, introductory to body-drags & power strokes, practice using the quick release system & performing a full 'self-rescue'.
6 Hour course (3 x 2 hr)

11,000 ฿
10 Hour course (5 x 2 hr)

17,000 ฿
Continue your journey as a kiteboarder and enrol in one of our courses to further hone your skills and become fully independent!
You can choose between our 6 & 10 hour course options, which typically comprise of 2-hour private lessons that are arranged according to wind/water-tide conditions, as well as your availability. 
In this course, we will focus primarily on:
Perfecting your power strokes, downwind & upwind body drags, performing and practicing the water-Start, riding the board in both directions & finally riding upwind.
** 90% of our students with ZERO kitesurfing experience manage to ride upwind independently within 5 lessons with us at Siam Pro Kite.
1 Hour 'CUSTOMISED' lesson

2,000 ฿
Customize your lesson! We can do a quick 1-hour lesson to get you where you want to be… whether it be a little refresher just to get that rust off since your last session, or to work on specific skills/exercises that you are not confident with, or simply to get acclimated to a new spot. Our instructors are more than ready to help you progress!
At Siam Pro Kite we use brand new equipment, from Duotone and Airush kiteboarding, two of the most reputable companies in the industry.
Our range of equipment boasts kites from our largest 17 sqm lightwind specific kites such as the Duotone Juice, Airush Ultra and Lithium kites. For stronger wind days we have high performance big air / freestyle kites, such as the Duotone Rebel, Airush Lift and Union kites. Our smallest kites available are 5 sqm for smaller riders / children or for the days the wind is honking past 40 knots. 
Whatever your kitesurfing level and riding style, Siam Pro Kite line up of kites and twintip boards have you covered and will ensure you have the best kite kitesurfing experience on Koh Phangan.
Full kitesurf gear rental
(Full Set: Hydrofoil board width kite + bar + harness)
Bring your own equipment & feel right at home with us in paradise!
Our international community of KITEBOARDERS welcome you to our kite-family.
Services /amenities include:
Compressor for inflating kites.
Designated pumping & pack-down areas.
Beach boy assistance for launching/landing.
Shower & toilet facilities.
Seating/chill-out areas while waiting for wind, or in-between your sessions.
Siam Pro Kite offers daily/weekly/monthly membership and storage options depending on the length of your stay. 
For more information please contact our WhatsApp, FB messenger or Instagram.
Franziska Becker
2023-10-21
The team of the kite school is incredibly nice and super helpful. We found out about the school by chance and decided to do a two-hour introductory course to get in touch with kite surfing for the first time. We were in contact with Justin via WhatsApp to wait for the perfect conditions for our first course. Yannik, our coach who even spoke German, explained everything to us with a lot of patience and showed us the first basics. We felt in good hands at all times and can only recommend this kite school. For us, one thing is already certain, we will be back!
I recommend this very friendly and available club
Saili Akadzhonova
2023-10-17
Even if you are scared of water and cannot swim well but still want to learn kitesurfing SIAM PRO KITE team it's definitely what you are looking for. Extremely professional, really kind and friendly team. I like it soooo much. You really made me fall in love with kite. Thanks you a lot guys! ❤️
Kinga Matyjewska
2023-10-16
I found this school by chance while walking at the beach in Koh Phangan. After talking to Dina I decided to take part in a course for beginners. That was an amazing experience! My instructor Tah was calm, patient and funny. He showed me how amazing this sport can be and I'll definitely try it again one day! Thanks guys!
I highly recommend this place! Our eleven years old son learned to kite surf in a few days and was so happy.. The team is awesome with great instructors, Dina and Justin are the best!
普通的一次度假,卻無意中發現這個地方,這裏有一所非常專業的風箏衝浪學校,海灘比較安靜而且風景美麗,可以休閒地學習風箏衝浪,導師非常有耐性教授風箏衝浪的技巧,老闆娘非常厲害會說中文。 在島上很少見到中國遊客,更有國外度假的感覺。
Great place, great people, great guides. Located on a unique beach. As anature planned a beach for Kate. The beach is straight and very long without rocks, the water is shallow all along the beach and even hundreds of meters into the sea. There is a lot of equipment available for hire and sale. The prices are good.
Stuart Vassallo
2023-10-07
Learnt how to kite surf here it was awesome! Staff and owner were super nice and well trained. All equipment was very well maintained and clean. Everyone was very friendly and made learning super fun. Would recommend to anybody
אנשים נחמדים ואמינים
N.E Wind Season
Mid October – Mid January
S.E Wind Season 
Mid January – End of April
S.W Wind Season 
Mid May – End of September